High Quality Early Education
First 2,000 Days: Early Investment, a Lifetime of Results
DHCDC is an academic setting for young children. Ninety percent of a child's brain develops in the first five years. At DHCDC we use methods backed by research to help your child reach their full potential.
We work to inspire future artists, scientists, doctors, teachers, and most importantly, a love of learning. Our students become confident in their own abilities and form a strong self image to carry them through their academic journey.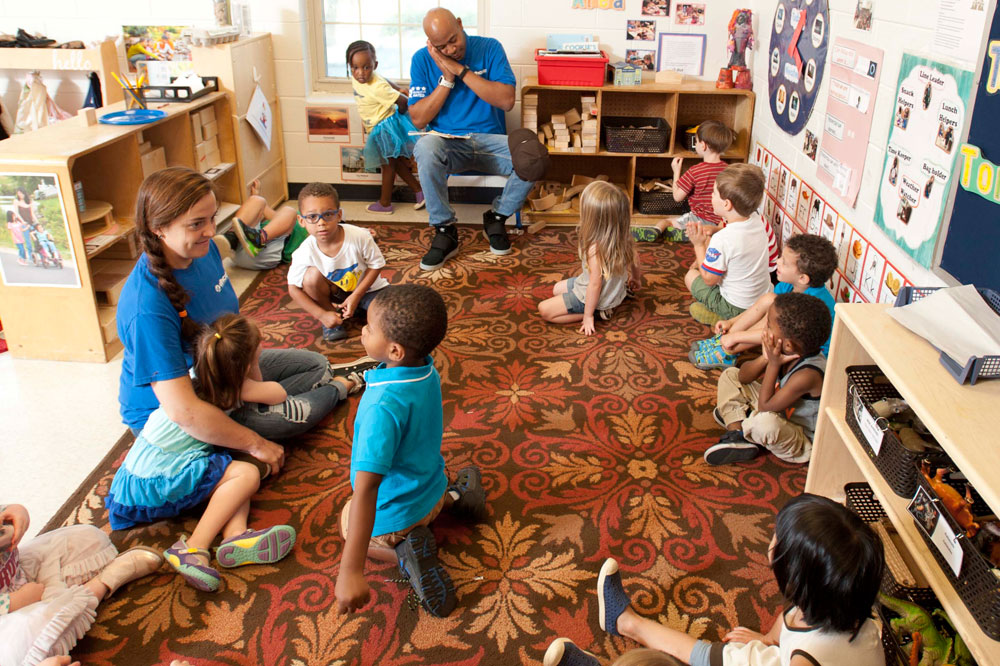 How We Help Your Children Learn
We use a creative approach and the Georgia Early Learning Development Standards to create an environment that supports our belief that we all learn best when provided quality environments, interactions, and committed, well-trained teachers. Research shows that the key to children reaching their full potential is how we help them learn. Here at DHCDC our "how" looks like creative lesson plans based on observations of children's interest, conscientious changes to the environment, and intentional small and large group work.   
Our Family-School-Teacher Partnership
Four decades of research and numerous studies document the academic benefits of children with a strong partnership between family and their early childhood program. Parents are a child's primary and first teachers, and we want you involved in our program. When families are involved, children do better.
We have many formal and informal opportunities for you to be involved in our program. We have at least one formal parent event each month, and parents are invited to meet with their child's teacher twice a year for parent/teacher conferences where your child's progress is discussed. We have an active parent council that supports our center through fundraising and planning activities that build a parent community. We also encourage parents to be in the center and participate with their children. We'd love for you to drop in and have a meal or read a book anytime!
Druid Hills Child Development Center serves families living in a variety of intown neighborhoods and most of our children attend Mary Lin Elementary, Springdale Park Elementary, and other area public and private schools. DHCDC is a great place for your child to make friends for a lifetime! We also want to encourage that connection with our parents and will invite you for monthly events and offer a variety of opportunities for volunteering and connecting with other parents in the program.